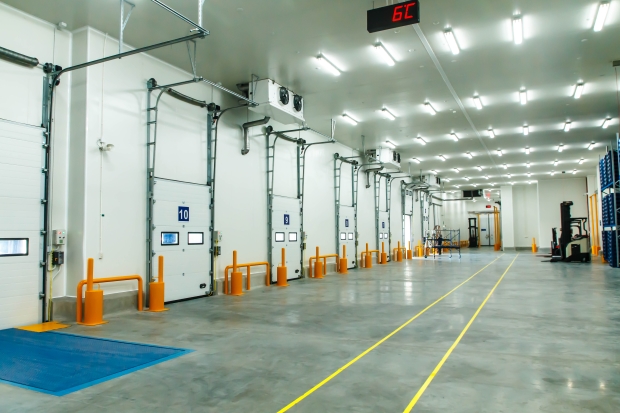 Refrigeration
Purchasing commercial refrigeration equipment like refrigerators, freezers and ice machines can be a challenging undertaking. You want to make sure you wind up with an excellent product that will serve you well and last for a long time. Particularly if you have not purchased commercial refrigeration equipment before, it can be very helpful to have some professional advice throughout the process.
Enviro Service, Inc. knows just what it takes to get you the right commercial refrigeration equipment at the right price. We have all of the latest models, and whether this is a first time purchase for you or you just need to replace your old equipment, we can make the whole process much easier for you. Just ask any of our refrigeration customers and you're sure to find that our reputation is stellar throughout the region.
Refrigeration Installation
Whether it's a walk in freezer or an ice machine, all commercial refrigeration equipment needs to be installed properly so that you can be sure it will work the way it is supposed to. After all, you need to be able to count on your equipment and that is why we are the right choice for all of your refrigeration installation needs.
Our technicians have years of experience working with this type of equipment and they will be able to get your refrigeration units up and running in no time. Also, when you do business with us, you can be sure that the work is being done right the first time and that you won't have any problems with your unit due to improper installation.
Refrigeration Repair
When you are in any type of business that requires commercial refrigeration, it is essential that you are able to get any necessary repairs completed as soon as possible. For that reason, we are sure to have someone on hand at all times to respond to calls for emergency refrigeration repair. When you call us, we will have someone out as quickly as possible to assess the situation and make the necessary repairs.
We understand that time is money and that's why we make sure that our refrigeration technicians have all of the latest equipment on hand so that they can take care of problems quickly and easily. We don't want you to have to wait any longer than absolutely necessary to have your refrigeration equipment back on track so we do our best to have all of the necessary replacement parts on hand as well.
Refrigeration Maintenance
Of course, it is always better if you do not need to call for emergency repairs at all, and the best way to ensure that is the case is by keeping up with the regularly scheduled maintenance on your commercial refrigeration equipment. We're proud to provide this service as well, and we have the experience to work on all types of commercial refrigeration equipment whether we did the initial installation or not.
With regular maintenance, your commercial refrigeration equipment will be kept up and running in good condition for many years to come. It is a small expense up front, but it will save you a great deal in the long run.
Full Service Refrigeration Company
No matter what type of commercial refrigeration services you need, Enviro Service is the right choice. We have many satisfied customers all over the area and we would be happy to add you to our list. So give us a call today and let us know how we can help you with all of your commercial refrigeration needs.